Anger Management (Youth & Adult)
About The Program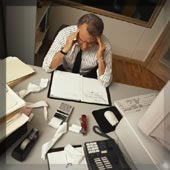 A weekly group-based program available in two formats, youth and adult, to help you develop the skill of managing your anger. Over ten weeks, this program provides 25 hours of group process to help you better understand your anger. You will also become aware of productive anger management techniques and how to enter into conflict resolution in a positive manner. A certificate of achievement will be awarded upon completion.
Groups have multiple start dates between September and June each year. See our calendar page for upcoming dates.
What Clients Say
"I thought I was coming to learn to deal with my son. I ended up learning more about myself." ~ Fred H., Manager
"Most useful, using the Think-Feel-Do model will always be a part of my life." ~ Sally B., Consultant
"I was really surprised at how I was able to share my thoughts and feelings. I am a very private person and the group made it easy for me to talk. It was a great release for me." ~Candice M., Mother
"Thank you to JHS in assisting me to start the change in my life. I have had many positive responses from friends and co-workers on my new attitude." ~ Tim D., Truck driver
Do You
Kick or push others
Hit doors, walls, etc.
Grab or shake others
Make threats of violence
Throw or destroy objects
Use belittling names or statements
Do You Have
Stomach problems
Difficulty breathing
Frequent headaches
Other health realted problems
When Angry Do You Feel
Isolated
Depressed
Misunderstood
Unappreciated
Low self-esteem
People avoid you
No one listens to you
Remorse for your actions
Unable to cope and want to run away?
---
Negative Effects of Anger
Depression
Alcoholism
Parent abuse
Relationship abuse
Drug addiction
Low self-esteem
Medical problems
Lowered school productivity
Increase school absenteeism
Poor interpersonal relationships
Issues Explored
Time out
Body talk
Self-confidence
Blaming others
Reaction to authority
Steps to wellness
Conflict resolution
Understanding self
Problem solving skills
Decision making skills
Ownership of problem
Feelings and emotions
"I" versus "You" statements
---
Have You Experienced Any of the Following?
Conflicts with the law
Difficulty in relationships
Unable to resolve conflicts satisfactorily
School/work loss due to anger actions
Unable to express your anger appropriately
Told by others you have an anger problem
Guilt or remorse for inappropriate words or actions
Loss of friends/relationships or family members due to your anger
---
Program Objectives
Identify
Anger styles
Coping skills
Personal anger patterns
Internal/external triggers
Self-monitoring techniques
Methods to defuse anger reactions
Learn To
Increase self-awareness
Develop a support network
Improve communication skills
Express feelings and emotions productively
Program Goals
To understand anger as an emotion
To become aware of negative ways you presently deal with anger
To learn productive and positive Anger Management techniques
To provide a safe and confidential environment in which to express feelings and emotions
---
Contact: